Speaker : Prof Priscilla Roberts, Associate Professor, City University of Macau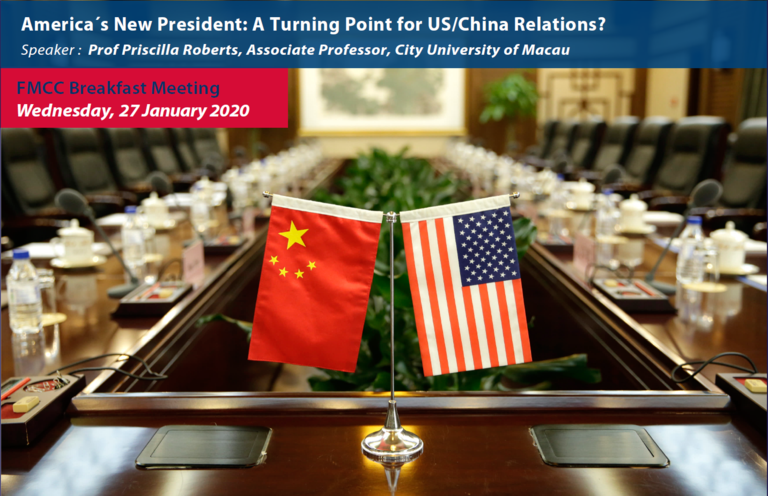 When President Donald Trump took office, he promised a new era of U.S. toughness towards China, focusing especially on trade. During the turbulent 2020 election, as the Covid-19 pandemic took hold and China became increasingly assertive, Democrats and Republicans found little common ground, but both parties largely agreed against a wide range of Chinese policies.
Many commentators have suggested that the Trade War is far from over. Will the forthcoming Biden presidency serve to moderate or escalate Sino-US antagonism? To answer this question, U.S. Politics and foreign affairs expert, Prof. Priscilla Roberts, will share her analysis on what could be the most unprecedented and critical point in history.