Our 2015 Gala Dinner Sponsors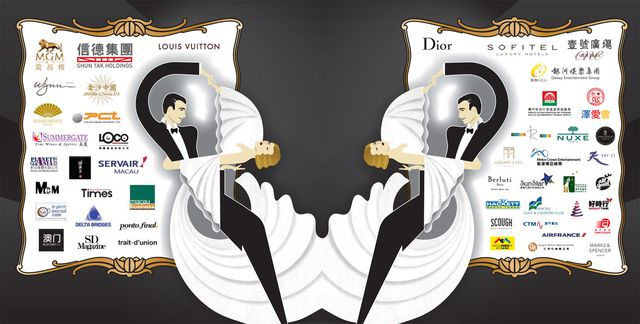 2015 Charity Gala Dinner
The France Macau Business Association (FMBA) is pleased to announce that its upcoming FMBA Charity Gala Dinner will be hosted on Friday, 23rd January 2015 at the Grand Ballroom of MGM Macau.
Last year's FMBA Charity Gala Dinner was a great success with 350 distinguished guests gathering the best Macau, Hong Kong and neighbouring cities have to offer. The night was memorable!
Now get ready for: "One Night in Monte Carlo".
Thrilling moments and surprises await you for this elegant and exciting night, which promises to be a fantastic start into the new year.
A great event, a worthy cause, lots of fun and prizes to win, and a delicious dinner in excellent company – all at the FMBA Charity Gala Dinner on 23rd January 2015.
Program

- 6:30pm -
Welcoming guests at the reception
Champagne Cocktail & Canapés
French Live Music with Accordionist
Mime Bizot "40 years of Silence"
Preview Lucky Draw Prizes & Ticket Sales
Photo Sales begins

- 7:30pm -
Dinner Reception opens and seating commences

- 7:45pm -
Program begins / Speech by:
Mr. Arnaud Barthélémy, Consul General of France
in Hong Kong and Macau
Mr. Franklin Willemyns, Chairman of France Macau
Business Association
Toasting Ceremony
5-course French Dinner & Mime Bizot
Table Prizes & Lucky Draw

- 8:30pm -
Cabaret Style Opening Dance
Mina Agossi & Laurent Couson Jazz Performance
Cheque Presentation for Charity association YMCA
Lucky Draw

- 10:00pm -
Mina Agossi & Laurent Couson Jazz Performance
Top Prizes Lucky Draw
Cabaret Style (Closing Dance)

Dancing till late at night..